Video: News Behind the Barbed Wire – Voices From Behind Kashmir's Information Blockade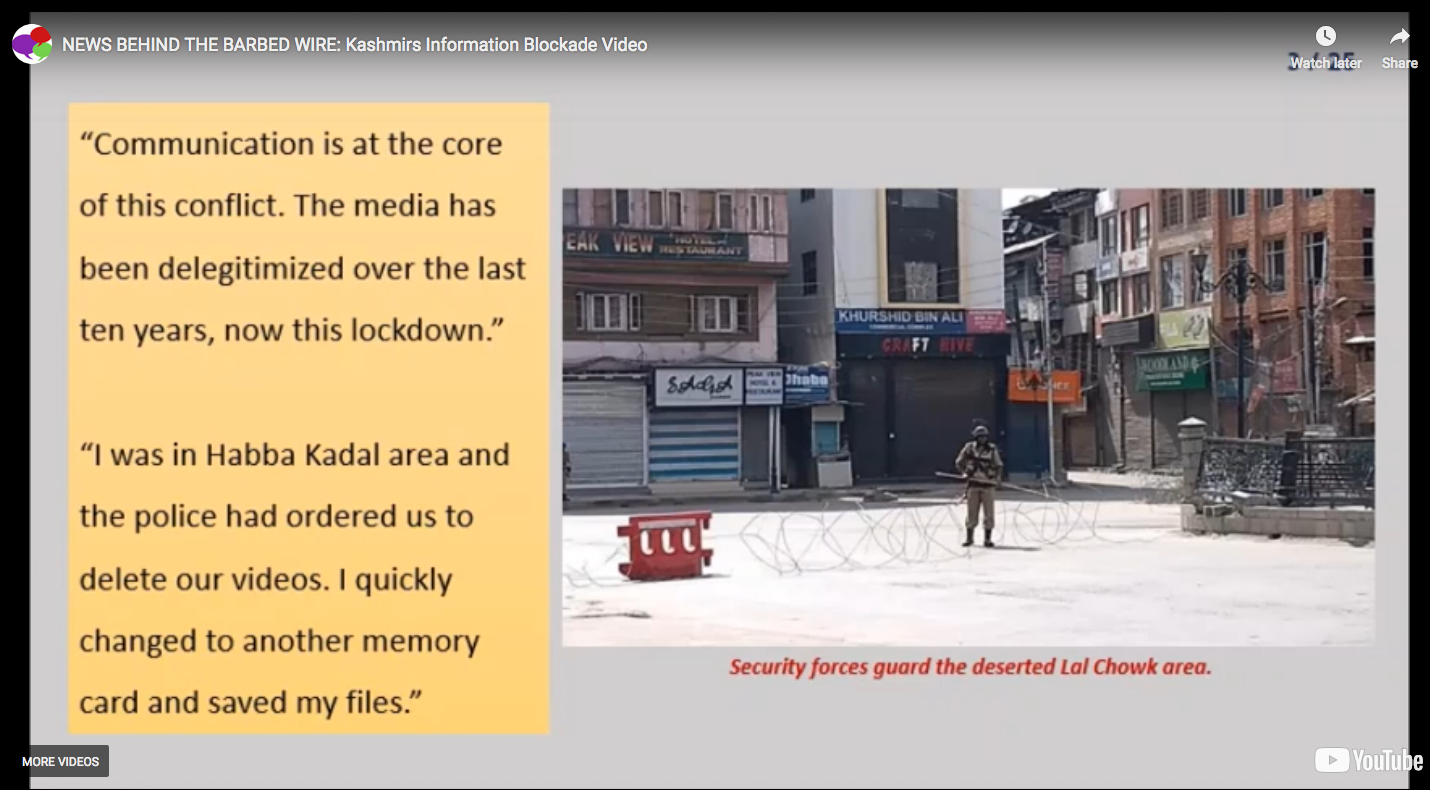 – A two-member team from the Network of Women in Media, India (NWMI) and the Free Speech Collective (FSC) visited Kashmir to determine the impact of the crackdown on communication on the media in Kashmir after the abrogation of Article 370 on 5 August 2019.
– The team spent five days in the Valley between 30 August and 3 September 2019 and met more than 70 journalists and editors; members of the local administration and citizens in Srinagar and South Kashmir.
These are some of the voices, speaking out and expressing their anguish at the intolerable clampdown and what it means for the practice of journalism, at the self-censorship they are forced to adopt and the stories they have not been able to tell.
– All names have been withheld on the express wishes of the interviewees and in the interests of their safety.
_____________________________________________________
Click here to read the full report:
_____________________________________________________
Text and photographs:
Geeta Seshu and Laxmi Murthy
(Members of NWMI, India and co-editors of FSC)
Video: Sarita Ramamoorthy
Music Credit:
Royalty Free Music from Bensound