India's changing media landscape:The delegitimising of India's news media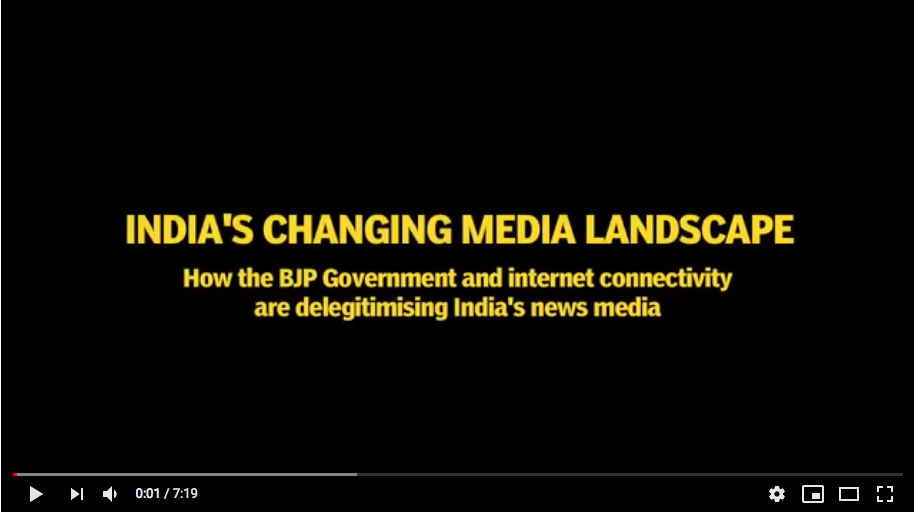 A  newly elected Opposition in Parliament  says media freedom is shrinking.
What has changed?
The five-year period of 2014-2019 has seen  an explosion of media creation and media use in India. The Indian public sphere is increasingly mediated not just by conventional media—TV, print, online, and radio in the hands of a few—but by technology in the hands of millions of users seeking information, pushing disinformation and instant gratification.
Alongside, mainstream media was delegitimised over the past five years by the BJP government elected in 2014. The prime minister and his ministers use Facebook and WhatsApp and Twitter to communicate with citizens and votes. Co-option and self- censorship by the news media  have followed.
Video derived from India's changing media landscape:How the BJP Government and Internet connectivity are delegitimising India's news media by Sevanti Ninan